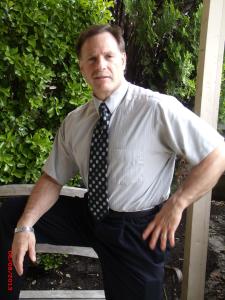 A new study published in the Journal Of Bone And Joint Surgery   shows that as few as 1 to 2 "Pre" surgical physical therapy visits reduced the amount of "Post" surgical care by 29%.  This translated into a savings of approximately $1,200.00 on average, after calculations were adjusted for demographic variables and co morbidities.
In the study, the "pre" surgical physical therapy sessions did not include aggressive training sessions for strength and range of motion, but focused on educating the patient on what to expect after surgery, training in how to safely transfer from and to lying down to sitting up and then from sitting up to standing.  There was also training in how to properly use assist devices such as walkers for ambulation.  As per the study, just 1 to 2 of theses pre surgical training sessions reduced the amount of care needed in skilled nursing facilities and home health care.
Part of my experience as a physical therapist is from working in home health care.  The majority of home health patients that I had treated were patients that had just undergone total knee or total hip replacements.   One of the main functions of a home health physical therapist is not so much to resolve the patient in their homes, but to get the patient well enough so that they can safely leave the home and attend outpatient rehabilitation.  It is in outpatient where the patient will resolve.  So, much of  the treatment in home health for those who had undergone a total hip or total knee replacement does include exercise activities to improve range of motion and strength, but   focuses on how to safely transfer, ambulate, and function within the home.  Much time is spent on instruction and practice on how to safely use an assist device (such as a walker or cane) within your home. There is also instruction and practice on how to safely ambulate up and down stairs.   As your condition is improving, you are progressed to ambulation outside of your home.  Once you are able to safely ambulate outside of your home, and you are medically cleared by your physician, you are ready for progression to outpatient rehabilitation.
It is also important to note that home health physical therapists also perform a home safety inspection.  This is to help reduced the risk for falls, and assess for any safety needs of the patient.  For example, many people have throw rugs in their homes.  Unfortunately, throw rugs provides a higher risk for a slip and/or fall.  Throw rugs can  get caught on an assist device such as a walker.  So removal of throw rugs, or at least "tacking" them down will reduce the risk of a slip or fall and improve safety.  Also, many patients use towels as bathmats.  This is very dangerous.  Just as a throw rug can slip or bunch up, a towel on a ceramic floor will slip and bunch up even more so.  A bathmat with a rubber bottom is highly recommended to reduce the risk for slips and falls in the bathroom.  Home health physical therapists will also assess for any equipment needs such as a shower seat or raised toilet seat.
It makes sense to have 1 to 2 pre surgical physical therapy sessions for  instruction on what to expect and how to prepare the home.  It is also much easier to be trained and learn the skill set need for proper transfers and ambulation using an assist device (walker/cane), as well as on how to negotiate stairs prior to having surgery, before there is pain, swelling, and trepidation.  Unfortunately, most rehabilitation begins after surgery when it becomes more difficult to learn the skills necessary for safe function.  This study substantiates that there less visits needed and greater cost savings in having pre surgical physical therapy for those planning on undergoing a total hip or total knee replacement.  There is also greater patient comfort in that the patient will be better prepared in what to expect, how to prepare the home for greater safety.  The patient will already have learned the skill set needed to safely function within their home.  This will allow for fewer days needed in skilled nursing or inpatient rehabilitation facilities as well as fewer home health visits needed; quickly progressing patients to outpatient rehabilitation.
If you live in Ocean county, NJ, Monmouth county, NJ, or eastern portions of Mercer county, NJ and are planning on having a total knee or total hip replacement, visit my website at: www.drmitchpt.com.  Then give me call and set up an appointment for a "pre surgical" home physical therapy visit.  I will come to your home to inform you on what to expect, provide a home safety inspection, and teach you the skill set that you will need to have in order to safely function within your home; all prior to your surgery.  This will save time, money, and provide a "peace of mind" through being prepared ahead of your surgery.